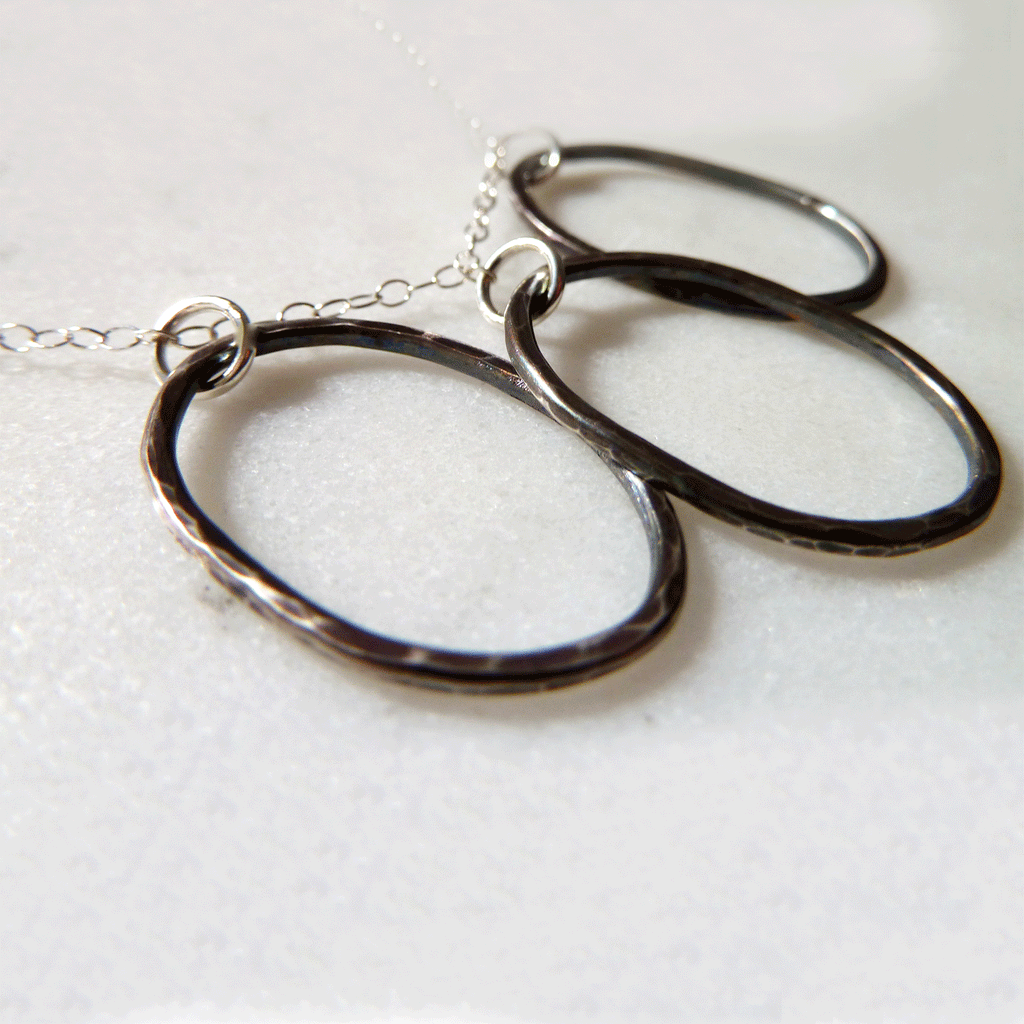 Trio Drop Necklace
$86.00
Please call or visit one of our stores to purchase.
Three delicate sterling silver hoops drop down from a sterling chain. Drops are hand-hammered and oxidized to create a dramatic effect.
Available at our Los Gatos location only.
To purchase this item directly from the artist, please visit www.carolynbarbara.com
Stock item. Please check for availability.